what a summer !
most intense one ever !
covid has ravaged the bike industry and we and our suppliers are out of almost everything bicycle related , helmets , tires , tubes , bells, mirrors , comfy seats , deraileurs , brake pads, its been tremendous
we are closed for a couple weeks to hopefully track down some things to sell and mostly maintain our sanity
we are terribly sorry for the inconvenience
be safe , ride safe, have fun! we will be back at it August 4th
We want to thank everyone for being so understanding during these trying times!
we think that BC has done an excellent job keeping covid cases low and you are a huge part of that!
supply chains are very slow and some have stopped altogether so it has been a big challenge
we are working hard to keep everyone rolling and scouting the warehouses for bikes for people but with the china slowdown and state of emergency compounding things it may be a few months before popular bike categories get replenished.
our service shop is extremely busy so please be patient while we get everyone rollling as quickly and as safely as we can .
Thanks again & stay safe everyone!
We are a full service and sales bicycle store in Walnut Grove, Langley.  Having just celebrated our 15!! year anniversary of helping people fulfill their cycling dreams, we're excited sell and service all kinds of bicycles.  We try to have more exciting flavors than the other vanilla corporate shops out there.  These days the bike categories are so specific it can be a daunting task to pick out "the bike".  Our helpful sales staff has years of experience and will listen to what you want not just sell you what they think is cool. Although they will probably still tell you what's hot just in case! 
Already have a bike you love? Need it tuned up? New parts? Bought stuff online that doesn't seem to fit? Our team of expert mechanics will keep it tip top.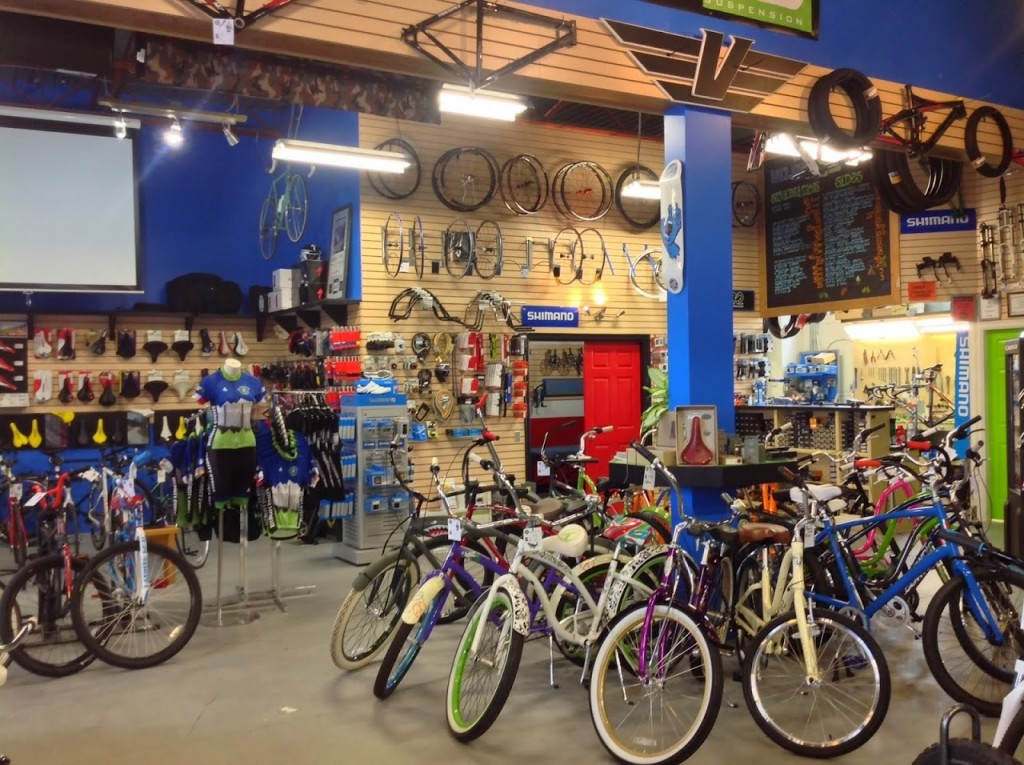 With COVID-19 top of mind want to assure you that we are monitoring the situation very closely. Our bike service is currently experiencing a high demand for repairs as it the only thing we all can do to get some exercise. We will be concentrating on just bike repairs at the moment. We will be making a few changes to keep everyone safe.  There will be no scooter testing. No trying on clothing, gloves or helmets. Thanks for your support and co-opoeration.
WEDS DEC 25  (CLOSED)
THURS DEC 26 (CLOSED)
FRIDAY DEC 27 (10-6 )
SATURDAY DEC 28 (10-6)
SUNDAY DEC 29 – SUNDAY JAN 5 WE WILL BE CLOSED FOR A RENOVATIONS (sorry for any inconvenience)
JAN 6 MONDAY OPEN FOR ACTIONS
SO its finally Summer and things are full on!
our top notch service is in high demand so it may take a few days to get your favourite ride tuned mint. Best thing is to bring it in and we will get it back to you expeditiously and ready for the next adventure.  we are open 10-6 Monday – Saturday
we are closed Sundays to maintain sanity and ride our bikes
Happy Trails!